Upcoming events
Here's a list of all upcoming events that require registration. For a complete list of past and future DWR events, see the Utah wildlife calendar.
December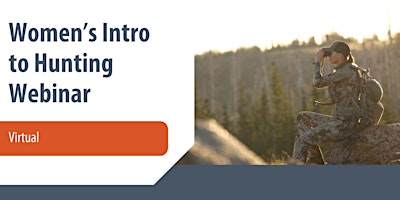 Dec. 6
Join us for a free hunting seminar with the Utah Division of Wildlife Resources! This event is catered to women!
More...
Attention ladies! Join the Utah Division of Wildlife Resources and learn about hunting! It doesn't matter if you are a beginner who has never shot a gun or a someone who has hunted before, our goal is to help you feel confident and comfortable in the field. Our panelists are experts in their fields and will teach you the ins and outs of hunting, specifically the steps to get started.
What you will learn:
Proper gear and equipment.
Hunting techniques.
Firearm safety.
Hunter's Education information.
Field-to-table processing.
What to expect:
A great community of female hunters!
Time at the end of the webinar to ask questions.
We can't wait to see you there! If you have questions, please use the contact information below.
Event Contact:
Heather Talley at This email address is being protected from spambots. You need JavaScript enabled to view it.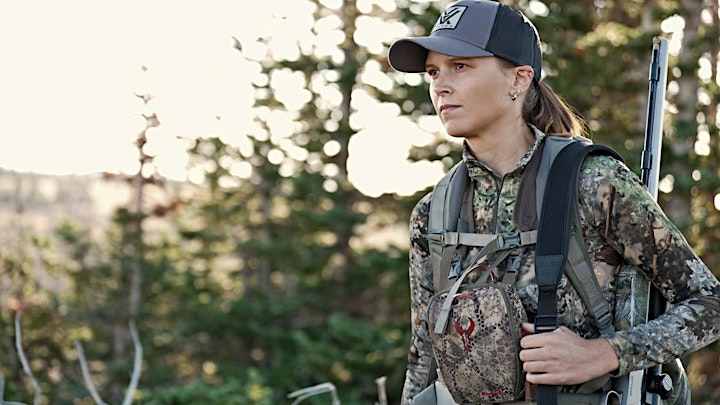 Meet our panelist!
Morgan is a wildlife biologist for the DWR in Southern Utah. She grew up in Tooele county where her earliest memories of hunting were tagging along with her dad and their dogs as they hunted pheasants in agricultural fields. A love for the outdoors and delicious field-to-table game meat have kept her involved in hunting into adulthood, with mule deer and chukar as her favorite species to pursue. As both a biologist and hunter, she values hunting for the funding and efforts it generates for wildlife conservation.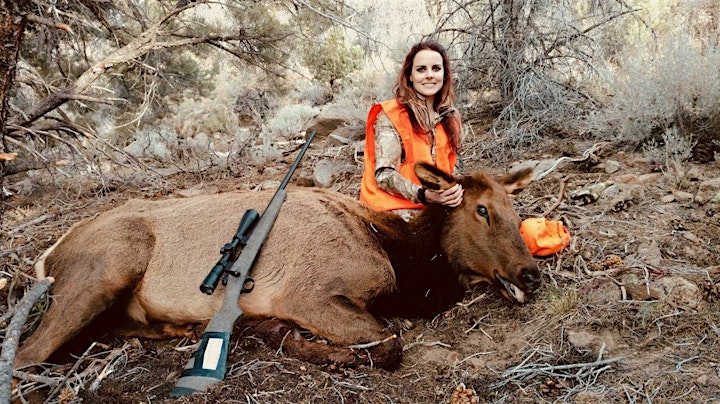 Meet our panelist!
Heather is the upland game coordinator for the DWR; based out of the Salt Lake office, but she lives in South Central Utah. She has always loved animals, and has wanted to work with animals in some capacity since childhood. She grew up in Cedar City, and though this was a small town with a strong hunting community, she didn't get into hunting until she started working for the DWR in her mid 20s. She is partial to hunting forest grouse and elk, but enjoys any pursuit of game, and processes the meat at home for the ultimate cost-savings. Participating in the sport of hunting fulfills her passion of contributing to the conservation and management of wildlife, obtaining organic meat, and sharing an exciting pastime with friends and family.
Meet our panelist!
As Communications Team Coordinator for the DWR, Darby Doyle is editor of the Utah's hunting and fishing guidebooks, the DWR website blog, and the wild game and fish recipes section. She's an award-winning food, beverage and outdoors writer, and she's passionate about sharing with fellow locavores the joys of getting the most out of every harvest, from field to freezer to plate. Darby grew up mostly in rural Kentucky, but since 2006 she's lived in Salt Lake City with her husband and two sons — the whole Doyle bunch are avid hunters and anglers — along with the family's goofy Labradors, a bunch of backyard chickens and a big garden that's usually in need of some serious weeding.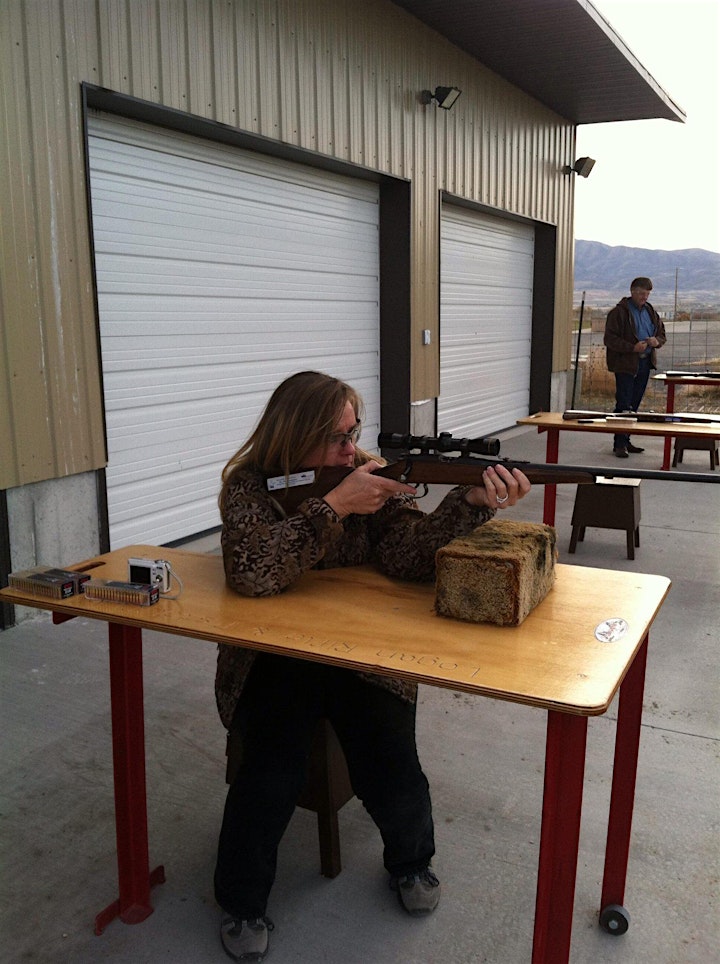 Meet our panelist!
RaLynne Takeda is the Hunter Education Program Manager for the Division of Wildlife Resources. Her career in Hunter Education spans almost 30 years. She grew up in an outdoor family in Salt Lake County. She enjoys spending time outdoors with family and friends, shooting, camping, fishing, kayaking and occasionally finding time to hunt between life and work.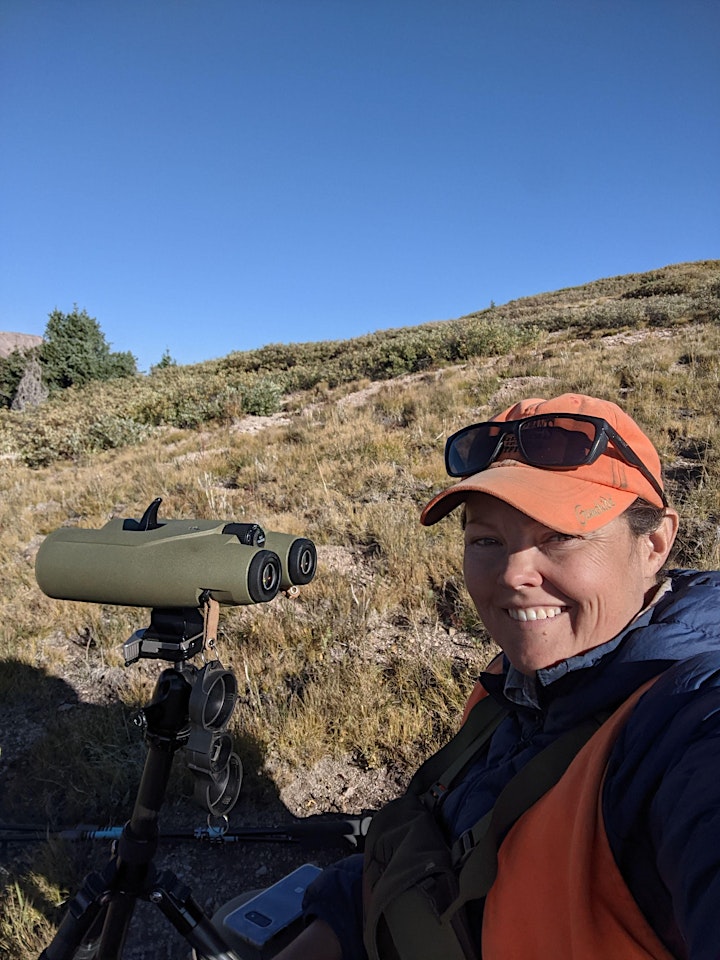 Meet our panelist!
As Wildlife Impact Analysis Coordinator for the DWR, Nicole Nielson works to ensure healthy and abundant habitat for Utah's wildlife. She resides in Price, but considers it a big city compared to where she grew up in rural Utah. She participated in shooting sports since childhood and began hunting as soon as she was old enough. She loves all things hunting and shooting, but especially enjoys hunting big game in remote areas where she can use her horses and mules to pack camp in and pack game back out. Nicole has hunted and harvested big game in all states bordering Utah, with the exception of not harvesting (yet!) in New Mexico.
Date & time
Wednesday, Dec. 6
7 p.m. to 8:30 p.m.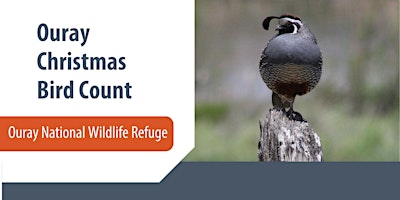 Randlett, UT — 19001 Wildlife Refuge Rd
Dec. 16

Join us for the annual Christmas Bird Count at Ouray National Wildlife Refuge! Birders of all experience levels are welcome.

More...

Whether you're a beginning bird watcher or an advanced birder, come and help gather data on birds at the Ouray National Wildlife Refuge! We are partnering with the U.S. Fish and Wildlife Service and the National Audubon Society to host the 19th annual Ouray Christmas Bird Count. This will also mark Audubon's 124th Christmas Bird Count. Support over a century's worth of bird conservation work and enjoy a day exploring the great outdoors!

What to expect:

Meet at 8 a.m. at the Ouray National Wildlife Refuge visitor's office parking lot. Please call the Refuge at 435-545-2522 (ext. 112) if you need directions.
This is a great time of year to experience birds in one of the Uintah Basin's hidden little secrets. There is a high chance you will also see many porcupines, mule deer and other wildlife species that frequent the refuge.
The count takes place in an established 15-mile diameter circle.
Bird count volunteers will follow specified routes through the circle and count every bird they see or hear throughout the day. If you are a beginning birder, you will be able to join a group that includes at least one experienced birder.
We will have a briefing in the parking lot to discuss count areas and assign groups.

What to bring:

Binoculars. We will have extra binoculars for your group if you need them.
Water and food for the day.
Dress for the weather. There are no amenities in the survey area, so plan accordingly.

Note: If you can't make it to the Ouray count and would still like to participate in Utah, check out Audubon's Christmas Bird Count maps to volunteer for a count near you: https://www.audubon.org/conservation/join-christmas-bird-count.

Event Contacts:

Tonya Kieffer-Selby at 801-995-2972 or This email address is being protected from spambots. You need JavaScript enabled to view it..

Anthony Christianson at 435-828-0008 or This email address is being protected from spambots. You need JavaScript enabled to view it..

Date & time

Saturday, Dec. 16
8 a.m. to 2 p.m.

Address

19001 Wildlife Refuge Rd
19001 Wildlife Refuge Road
Randlett, UT 84063